Perhaps things are not all good between Paris Hilton and Kim Kardashian.
While promoting her new shoe line in Mexico this week, the hotel heiress who made celebrity sex tapes into a profitable art form told The Associated Press: "There's so many people out there who try to imitate what I do, but I am the original. There is nothing like me."
Hmmm... to whom could Paris possibly be referring?!?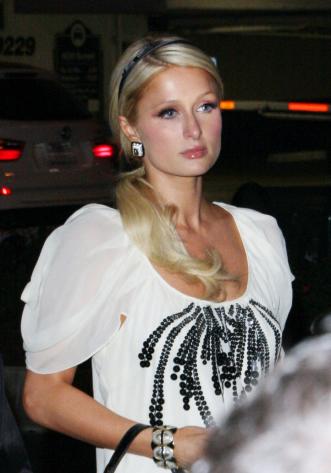 Claiming she has "the best fashion sense," Hilton let her ego truly run amok during the event. She said: "The girls all love my style. When they buy my products, they can be like me!"
And who is this person? Someone who has "done everything that I wanted to do," Paris added. "I feel very blessed that I have been very successful in every area... There is nothing else to do!"
Well... except star in another reality show, of course. The World According to Paris premieres on Oxygen this spring.
[Photo: Pacific Coast News]
Jennie Finch Melissa Sagemiller Mila Kunis Michelle Branch Giulianna Ramirez