She may cut her losses and take a short stint in jail or continue to fight what may be a losing battle. Either way, Lindsay Lohan will appear in court this week.
The starlet is heading back to L.A. today with her brother Michael Jr., in what some sources say is a sign she is leaning towards accepting a plea deal after all.
Lindsay stands charged with felony grand theft, having allegedly pilfered a $2,500 necklace. She faces up to a year in STATE prison if she's convicted.
She says she's innocent, but it's more complicated than that.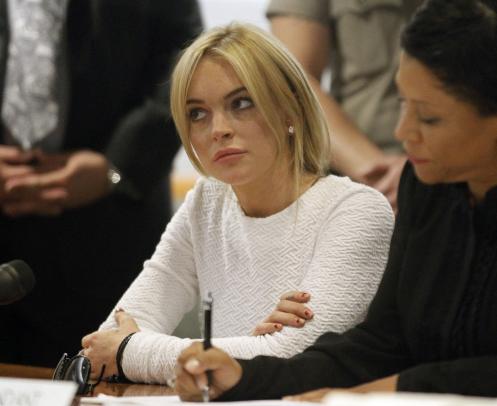 Not only would myriad probation violations likely land her in hot water even if she were found not guilty, the prosecution will dredge up Lindsay's klepto nature.
If she doesn't take the deal, which would require her to spend three months in jail (whittled down to much less with good behavior) her past will be an issue.
That's because with probation, a judge alone makes the call. She could be remanded into custody as she awaits trial, ensuring she's locked up either way.
In any case, she has until March 25 to take the plea deal on the table. If she passes, which she has to this point, a preliminary hearing will take place in April.
Tell us: Should Lindsay Lohan accept the plea bargain?
Tamie Sheffield Alessandra Ambrosio Vitamin C Sienna Guillory Kirsten Dunst