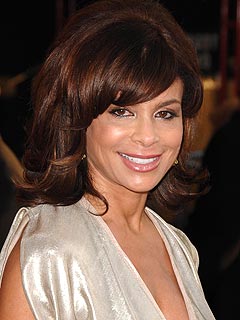 Simon Cowell is relying on a familiar face for the launch of his new show,
The X Factor
.
The AP reports that American Idol alum Paula Abdul has signed on as its fourth judge, citing a source close to the negotiations. She'll join a judging panel with British singer Cheryl Cole, former Def Jam president L.A. Reid and Cowell when the talent competition premieres on Fox in the fall.
Abdul herself confirmed the news on Sunday to Reuters TV, saying, "I'm thrilled. It's a show you don't have to calculate or guess how you're going to approach it. I walk into this, it's a new journey. It's a brand new show and a new experience."
Meanwhile, Nicole Scherzinger and British TV personality Steve Jones will co-host the show.
Reps for Cowell and Fox did not immediately respond to requests for a comment.
Cowell had long been clear about his hope that his friend Abdul would join the show.
"She's very passionate and she cares," he told PEOPLE earlier this year. "And she has good taste in music, though you didn't always see that on TV."
'); var targetVideoWidth = 466; brightcove.createExperiences(); /* iPhone, iPad, iPod */ if ((navigator.userAgent.match('iPhone')) || (navigator.userAgent.match('iPad')) || (navigator.userAgent.match('iPod')) || (location.search.indexOf('ipad=true') > -1)) { document.write('
Ashanti Ana Ivanovi Jennifer Gimenez Leonor Varela Ashley Scott