Christina Aguilera poses naked on the latest cover of W Magazine.
This might make it difficult for any reader to focus on the interview inside, but that would be a shame. Because the singer touches on two of the obstacles that made the beginning of 2011 so challenging for her:
Her split from Jordan Bratman.
Her forgetting of the National Anthem lyrics prior to Super Bowl XLV.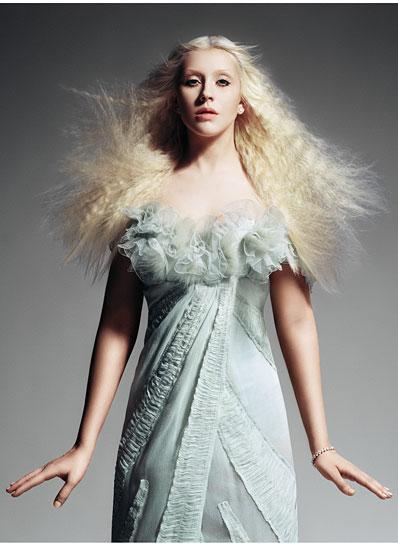 On why she and Bratman got divorced: "At one time or another, we were both not angels. It got to a point where my life at home was reminding me of my own childhood. I will not have my son grow up in a tension-filled home..."
On the Super Bowl snafu: "Everything on the field at the Super Bowl was vividly bright, and I was having a moment. I got lost in the emotion of being there and I messed up the lyrics to the song."
Oh well. Christina has bounced back nicely, anchoring the panel on The Voice, this season's top-rated new show.
Source: http://www.thehollywoodgossip.com/2011/06/christina-aguilera-addresses-divorce-national-anthem-snafu/
Rachel Blanchard Genelle Frenoy Tara Conner Jennie Finch Melissa Sagemiller