Speaking with People about the state of her relationship with her ex these days, Kate Gosselin definitely did not bash the hell out of Jon!
Hey, considering how things ended between them and the way their war of words and custody played out, neutral is a very positive step.
"It's gotten more peaceful, which is good," Kate said. "He's working now, which is great. He has somewhere else to put his attention."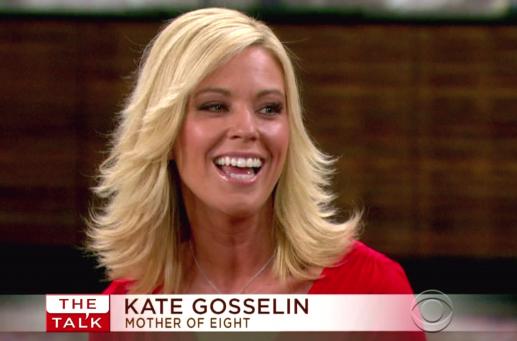 Although Kate considers her parenting skills "very different" from those of Jon Gosselin, she believes whatever he's doing is getting it done.
"The kids enjoy spending time with him," she says.
"They wish he would see them more, but as long as they come home happy – and more or less they do – I'm okay with that, so that's good."
Of course, she's not exactly pining for Jon.
"I want somebody who is older, at least in their 40s," Kate says. "I can't be bothered with these little boys." Ohhh, couldn't resist, could you?!
Aside from the age requirement, what else does Kate Gosselin, who is currently "not dating," want in her next potential love interest?
"It would be really great to find somebody who can handle the stress around here and who can love my kids the way I do," she says.
"I want someone strong, smart and driven. Those are the best qualities. I'm at the point where I'm like, 'Okay, there's got to be somebody out there who would work,'" she says. "If it's meant to be, it'll be."
"And if not, then whatever. I'm happy as I am."
Dating isn't a top priority for the reality mom, as evidenced by this Kate Plus 8 sneak peek from tonight. But maybe that'll change.
"I think everyone who is single worries that they'll grow old alone," she says. "But I don't have a lot of time to worry about it."
Kate Gosselin: Would you hit that?

Jon Gosselin: Would you hit that?
Source: http://www.thehollywoodgossip.com/2011/06/kate-gosselin-opinion-of-jon-neutral/